HF 1812 signs pro
.
Specially designed for precise Works on :
Coarex, Foamex, Perspex, Dibond, MDF, Pine Wood, Oak…etc.
.
*Recommended for series production.
Work area : 1725 x 1125 x 80 mm.
(6″x4″)
.
– Free demonstration.*
– Full training.*
– Free delivery to Europe*.
– Technical support and after sale service.*
– Free Computer set, include all settings.*

.
.
HF 1812 signs pro : Horizontal model.
Guide Rails – Precision Ground Shafting
X + Y Axis: Ø20.0mm
Z Axis: Ø16.0mm
Stepper motors : 4 x 2.8 Nm 3A Nema 23
Spindle motor : High Frequency Brushless motor / 0.8/1.5 Kw
Average milling speed : 2400/min!!
Accuracy : 0.07mm.
Dimensions : 2100 X 1700 X 800mm
Manufactured from: Fe +  Aluminium
Shipping Weight: 120kg
Professionally CNC machined frame structure .
High quality precise engraving.
Don`t hasitate start your business Today !
.
.
.
.
*Stand is an extra option
.
Made in the EU –
Very low maintenance cost.
Suitable for all wood, plastics, foam and aluminium ( dibond )works .
Ideal for All types of engraving and cutting jobs
.
Mach3 control System compatibility.
Mach3 is the most intuitive CNC control software. Mach3 turns a typical computer into a CNC machine controller. It is very rich in features and provides a great value to those needing a CNC control package.
.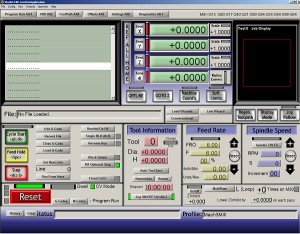 .
Here are some of the basic features and functions provided by Mach3:
Converts a standard PC to a fully featured, 2-6-axis CNC controller
Allows direct import of DXF, BMP, JPG, and HPGL files through LazyCam
Visual Gcode display
Generates Gcode via LazyCam or Wizards
Fully customizable interface
Customizable M-Codes and Macros using VBscript
Website : http://www.machsupport.com/software/mach3/
.
Vectric Software compatible.
Cut2D is typically being used by hobby CNC machinists and is ideal for a wide range of machining applications.
.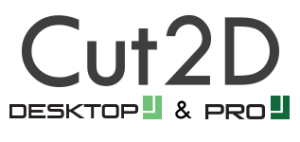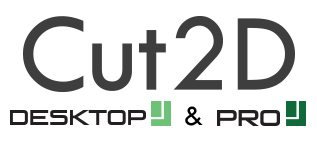 .
Here are some of the basic features and functions :
Automatically converts CAD drawings and Graphic designs to GCode / CNC Toolpaths.
Opens most industry standard 2D vector drawing formats DXF, EPS, AI & PDF file formats.
Pocket Machining with either raster or offset machining patterns, plus the option to ramp the cutter into the material.
Profile Machining-running the cutter around the outside, inside or on the selected geometry, with the option to ramp the cutter into the material.
Automatic cutter diameter compensation for toolpaths ensures parts are cut to the required size. Simply select the shapes and Cut2D compensates for the cutter diameter and shape.
Interactive Tab / Bridge placement to ensure parts are securely held in place when cutting from sheet material.
Automatic calculation for Outside and Inside cutting when multiple shapes are selected.
The option to Ramp the cutter into the job is very important when cutting hard materials because it reduces the load on the bottom of the cutter.
Drilling with option for Peck drilling cycle.
3D Colour and 2D wireframe toolpaths Previews shows exactly what the part will look like when machined.
Website : http://www.vectric.com/index.html
.
.
Our price include :
.
– HF 1812 signs pro CNC Machine /Fully assembled & tested/.
– Profi 4 pessional  CNC Controller.
– HF Brushless  Spindle /life time over 8000 hours/.
– Ball screw driven on all axes. / 3x time faster and 2x stronger than basic models/
– Full Computer set./ With all necessary setups/.
– Mach 3 software + Cut 2D Software./On computer/.
– Milling tool starter set./Cutting & Engraving bits/.
– 1 year warranty.( Extendable, ask about details*)
.
Compact multipurpose CNC engraver cutter with excellent price/value!
Fully assembled & tested.
.
Single head version: 5.945,-€ .*
/ 1x1500W HF Spindle System/
Dual head version: 6.945,-€ .*
/ 2x800W HF Spindle System/
.

.
*About Training please ask.
*Stand is an extra option cost 150,-€
Any question please feel free to contact me .